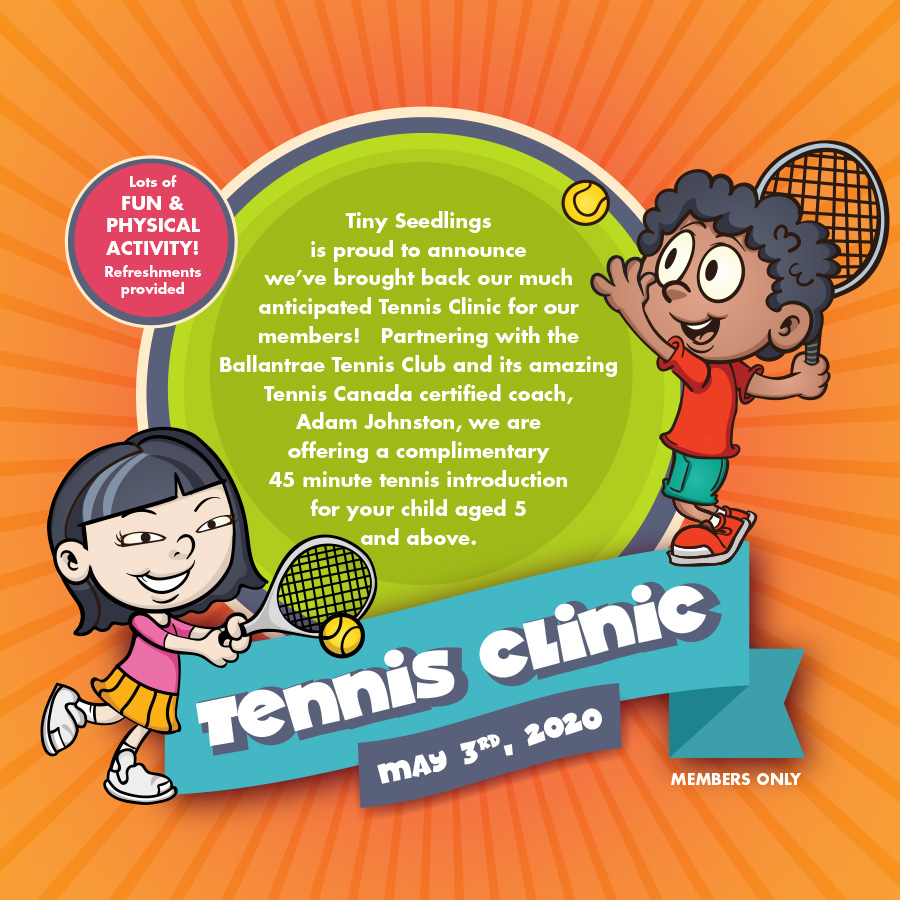 Tennis Clinic!
For Tiny Seedlings members only!
May 3rd, 2020!
Tiny Seedlings is proud to announce we've brought back our much anticipated Tennis Clinic for our members!
Partnering with Ballantrae Tennis Club and its amazing Tennis Canada certified coach, Adam Johnston, we are offering a complimentary 45 minute tennis introduction for your child aged 5 and above.