For the Love of Tennis!
We're giving away a full week of tennis camp with our favourite tennis pro Adam at the Ballantrae Tennis Club from Johnston Tennis Academy to TWO lucky winners!
Children's entries only please.
Send us a picture of your custom designed tennis ball and racquet. Autograph it and snap a pic to info@tinyseedlings.com
2022 Summer Tennis Program at the Ballantrae Tennis Club
The emphasis will be on fundamental stroke production and consistency.
Campers will learn the correct mechanics of each stroke, proper court position and movement, and sound strategies for future growth and development. All of the basic techniques will be reinforced constantly through fun games, singles and doubles play, coordination exercises, and team competitions.
For all of you mamas, we want to sprinkle some Zen into your summer!
For those who register while spaces are still available, we will be featuring an outdoor 60 minute Gentle Yoga Flow class with Dory Noorafkan, a certified instructor from Pro. Yoga. Live. Instructor will be in clear view and sound system will be provided for ease of participating. You must bring your own yoga mat and towel and water and dress appropriately for the outdoor climate. Complimentary light refreshments will be available for participants.
Location: Tiny Seedlings Open Air Arena at United Soils,
14245 Ninth Line, Stouffville.
RSVP to info@tinyseedlings.com to book
Spots are limited!
*note: due to precise scheduling, you must be willing to commit to the rain date if needed.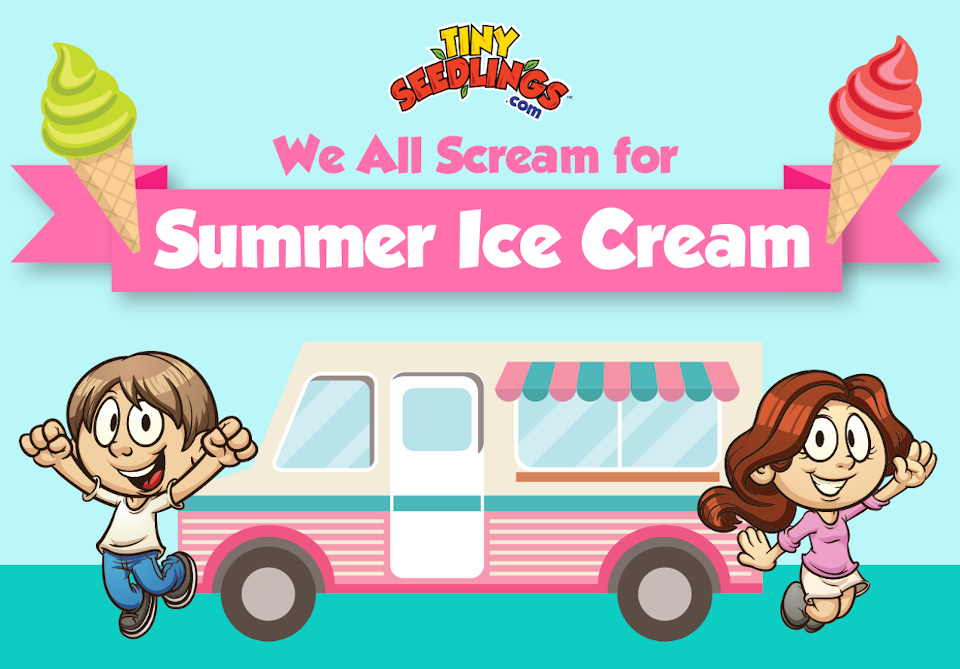 Tiny Seedlings Summer Ice Cream Event 2022!
Stouffville Arena 12483 Ninth Line
Starting Wednesday June 1st, and every Wednesday after that from 7-8pm, get a free small ice cream or slushie!* Bring your Tiny Seedlings membership card!
SPOT THE MISTER TREATS TRUCK!
From May 1st to September 1st, Mister Treats truck will be seen around Stouffville.
If you see him, show him your Tiny Seedlings membership card and get a free small ice cream or slushie!
*Program completion date to be announced. In case of inclement weather, visit our social feeds.