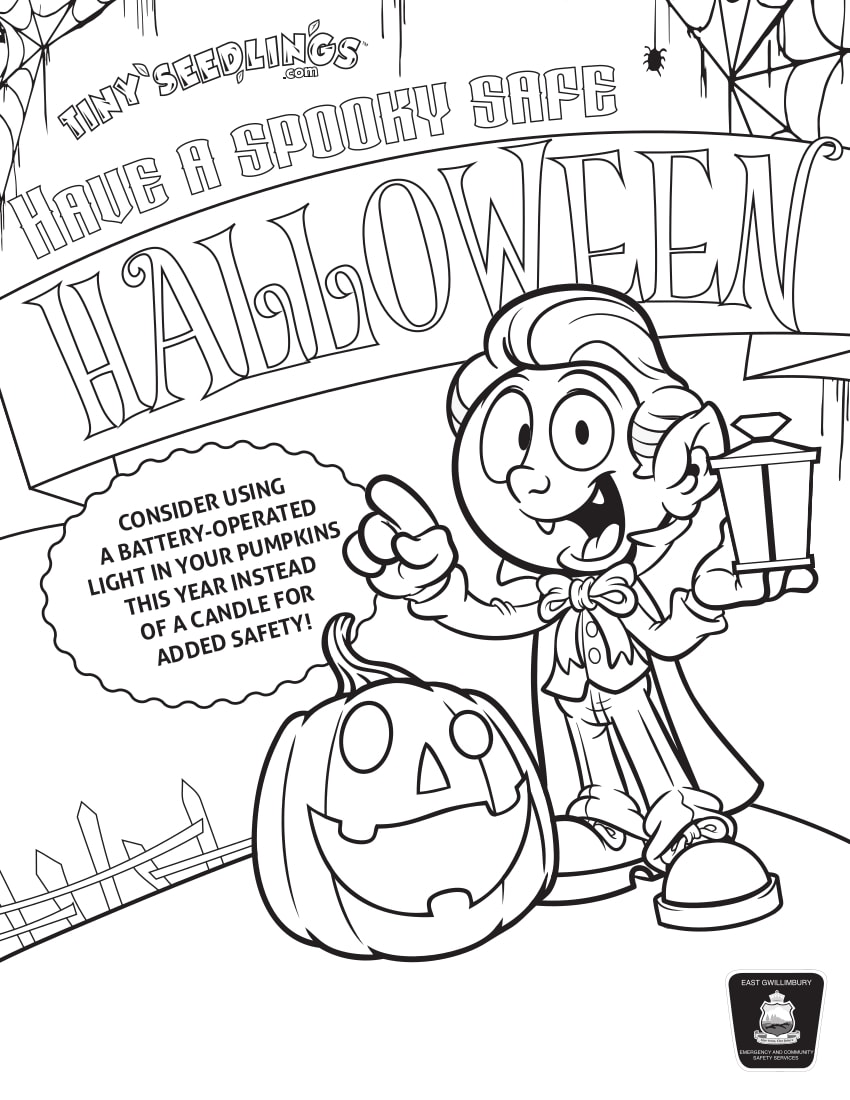 Hey Kids!
What's a safer way to keep your pumpkin lit outdoors or indoors this Halloween without using a candle?
Colour in this fun sheet and submit it with your answer to:
Info@tinyseedlings.com for your chance to win a fun prize!
Contest closes at midnight on Sunday October 29, 2023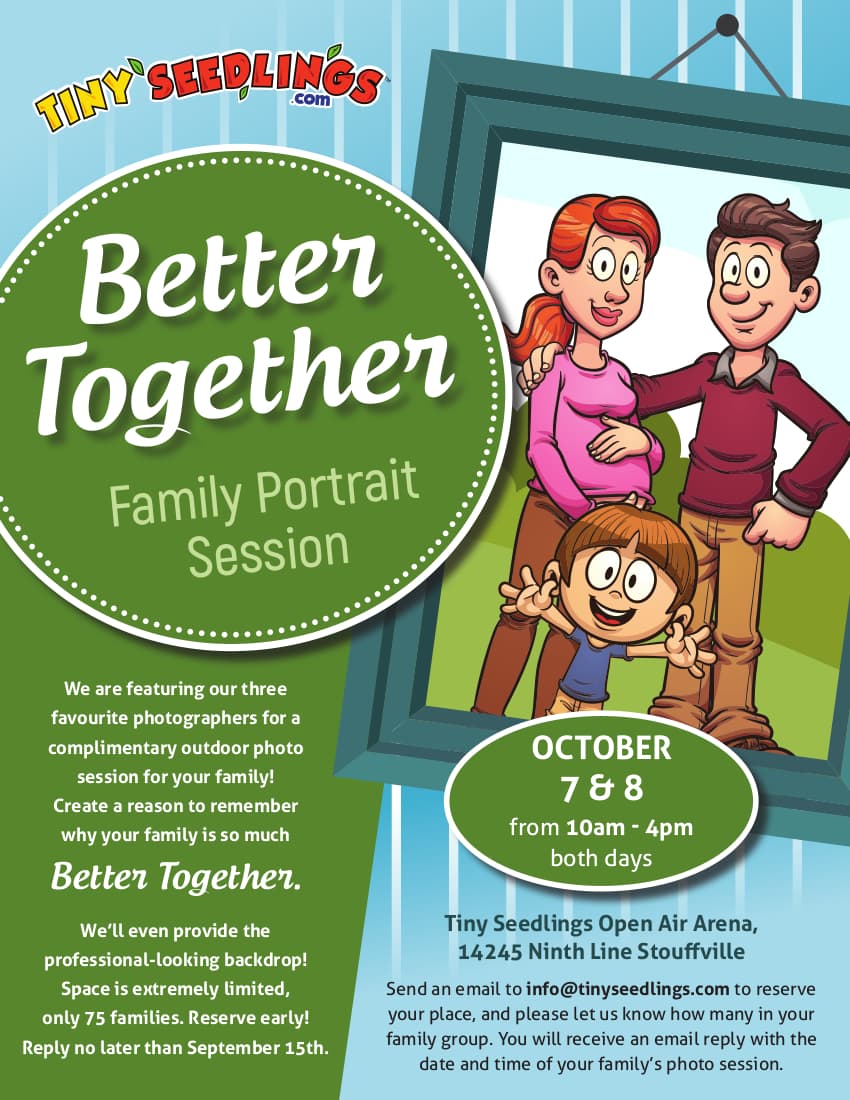 Better Together
Family Portrait Session
We are featuring our three favourite photographers for a complimentary outdoor photo session for your family!
Create a reason to remember why your family is so much Better Together.
We'll even provide the professional-looking backdrop!
Space is extremely limited, only 75 families. Reserve early!
Reply no later than September 15th.
October 7 & 8
from 10am – 4pm both days
Tiny Seedlings Open Air Arena,
14245 Ninth Line Stouffville
Send an email to info@tinyseedlings.com to reserve your place, and please let us know how many in your family group. You will receive an email reply with the date and time of your family's photo session.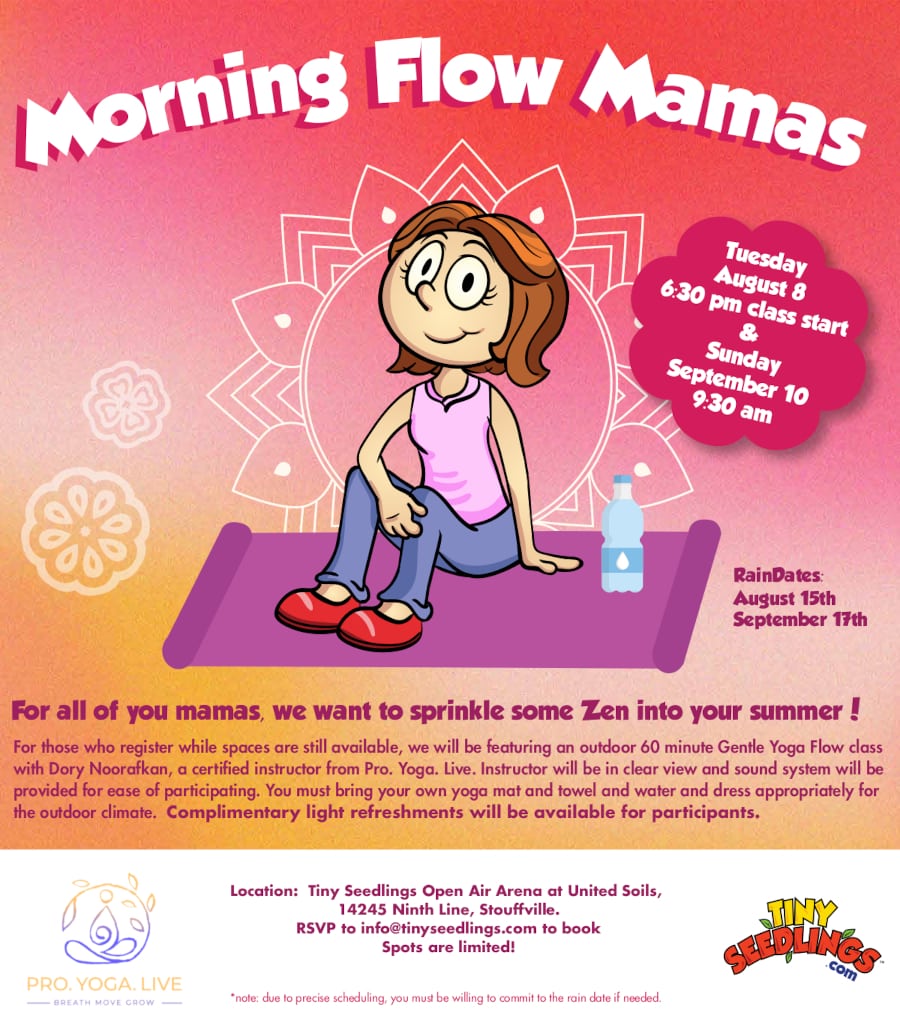 Morning Flow Mamas
For all of you Mamas, we want to sprinkle some Zen into your summer!
For those who register while spaces are still available, we will be featuring an outdoor 60 minute Gentle Yoga Flow class with Dory Noorafkan, a certified instructor from Pro. Yoga. Live. Instructor will be in clear view and sound system will be provided for ease of participating. You must bring your own yoga mat and towel and water and dress appropriately for the outdoor climate.
Complimentary light refreshments will be available for participants.
Dates:
Tuesday, August 8th, 6:30PM
Sunday, September 10th, 9:30AM
Rain Dates:
August 15th
September 17th
Location: Tiny Seedlings Open Air Arena at United Soils,
14245 Ninth Line, Stouffville.
RSVP to info@tinyseedlings.com to book
Spots are limited!
*Note: due to precise scheduling, you must be willing to commit to the rain date if needed.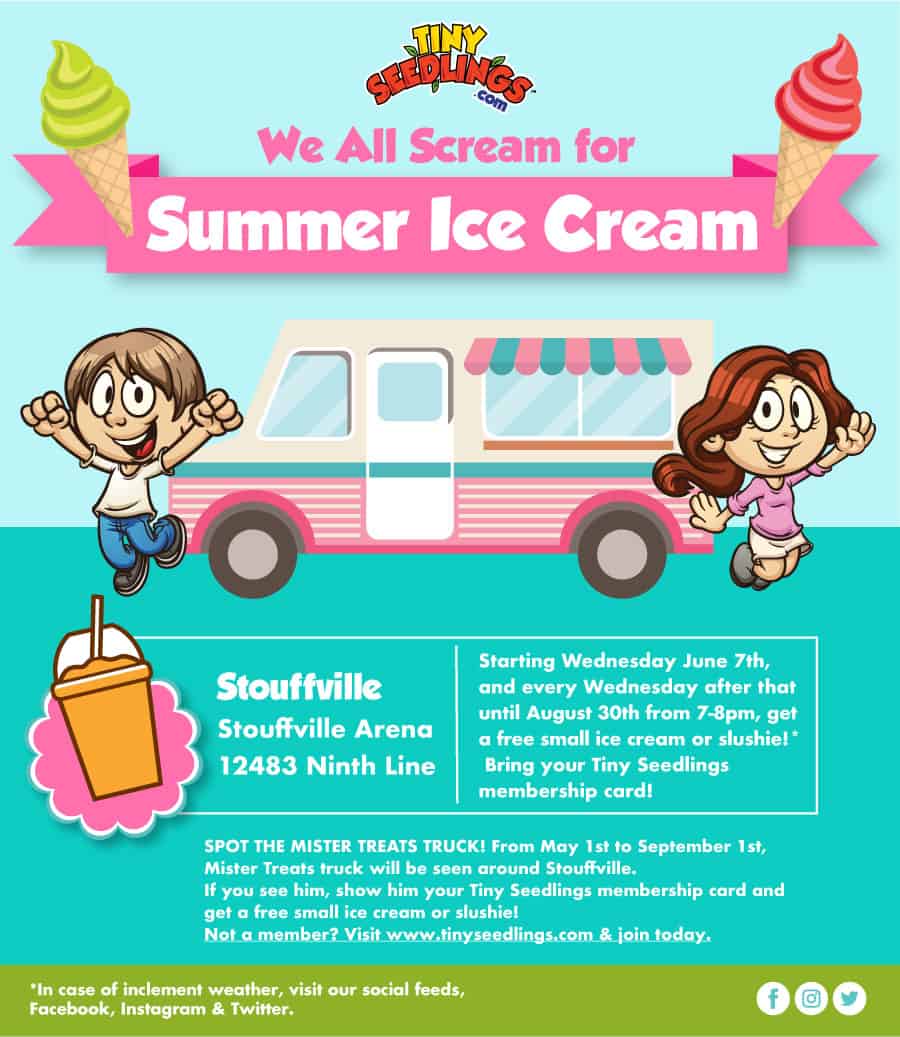 We All Scream for Summer Ice Cream!
Stouffville
Stouffville Arena
12483 Ninth Line
Starting Wednesday, June 7th, and every Wednesday after that until August 30th from 7-8pm, get a free small ice cream or slushie!*Bring your Tiny Seedlings membership card!
If you see him, show him your Tiny Seedlings membership card and get a free small ice cream or slushie!
*In case of inclement weather, visit our social feeds, Facebook, Instagram & Twitter.
Not a member? Visit www.tinyseedlings.com & join today.