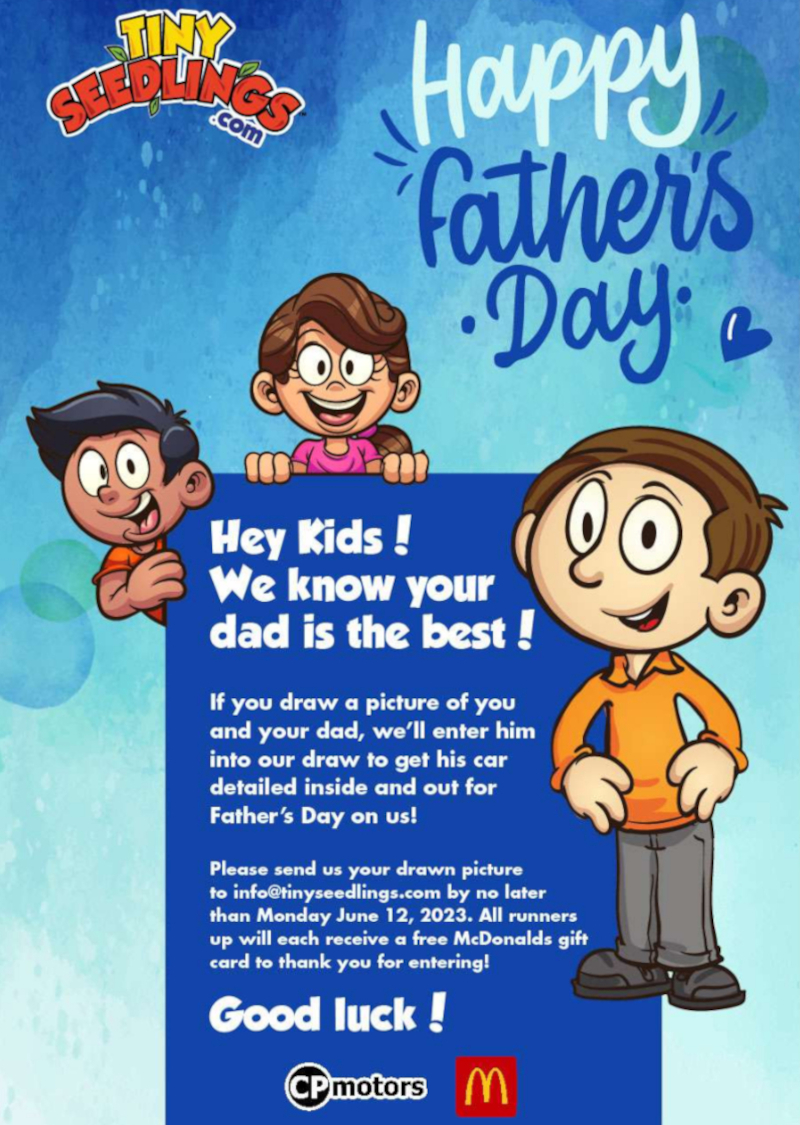 Hey Kids!
We know your dad is the best!
If you draw a picture of you and your dad, we'll enter him into our draw to get his car detailed inside and out for Father's Day on us!
Please send us your drawn picture to info@tinyseedlings.com by no later than Monday June 12th, 2023. All runners up will each receive a free McDonalds gift card to thank you for entering!
Good Luck