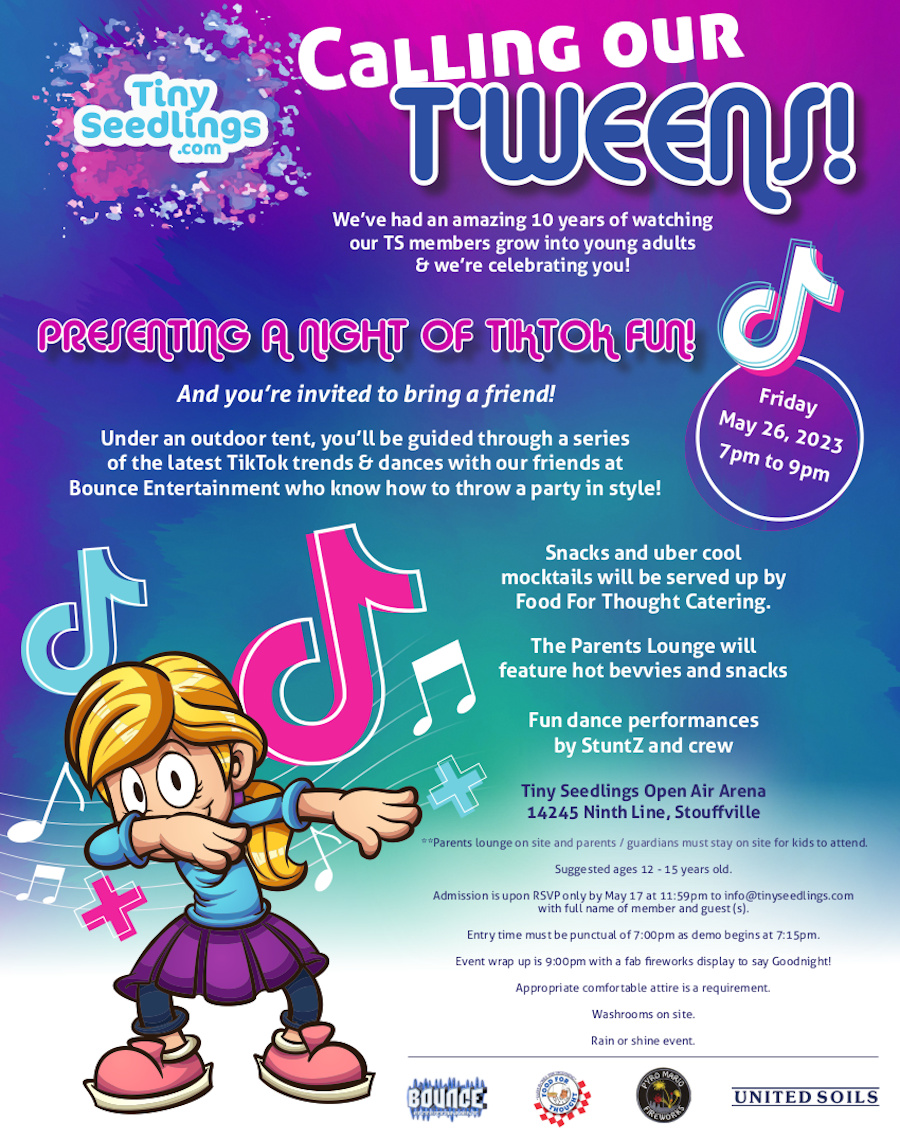 Calling Our T'weens!
We've had an amazing 10 years of watching our TS members grow into young adults & we're celebrating you!
PRESENTING A NIGHT OF TIKTOK FUN!
And you're invited to bring a friend!
Under an outdoor tent, you'll be guided through a series of the latest TikTok trends & dances with our friends at Bounce Entertainment who know how to throw a party in style!
Snacks and uber cool mocktails will be served up by Food For Thought Catering.
The Parents Lounge will feature hot bevvies and snacks Fun dance performances by StuntZ and crew
Tiny Seedlings Open Air Arena
14245 Ninth Line, Stouffville
**Parents lounge on site and parents / guardians must stay on site for kids to attend.
Suggested ages 12 – 15 years old.
Admission is upon RSVP only by May 17 at 11:59pm to info@tinyseedlings.com with full name of member and guest (s).
Entry time must be punctual of 7:00pm as demo begins at 7:15pm.
Event wrap up is 9:00pm with a fab fireworks display to say Goodnight!
Appropriate comfortable attire is a requirement.
Washrooms on site.
Rain or shine event.