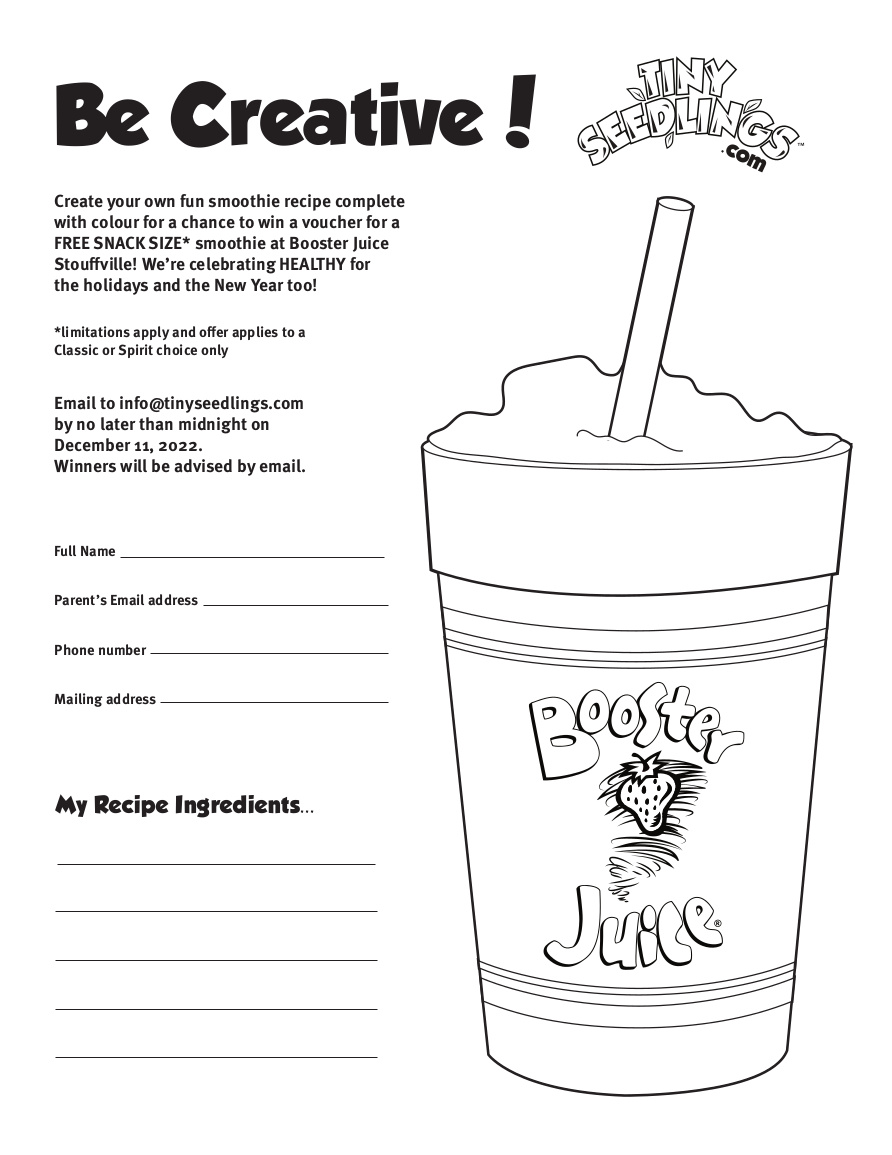 A TASTY GIFT FROM TINY SEEDLINGS!
Download the Activity sheet!
Be Creative!
Create your own fun smoothie recipe complete with colour for a chance to win a voucher for a FREE SNACK SIZE* smoothie at Booster Juice Stouffville! We're celebrating HEALTHY for the holidays and the New Year too!
*limitations apply and offer applies to a Classic or Spirit choice only
Email to info@tinyseedlings.com by no later than midnight on December 11, 2022.
Winners will be advised by email.