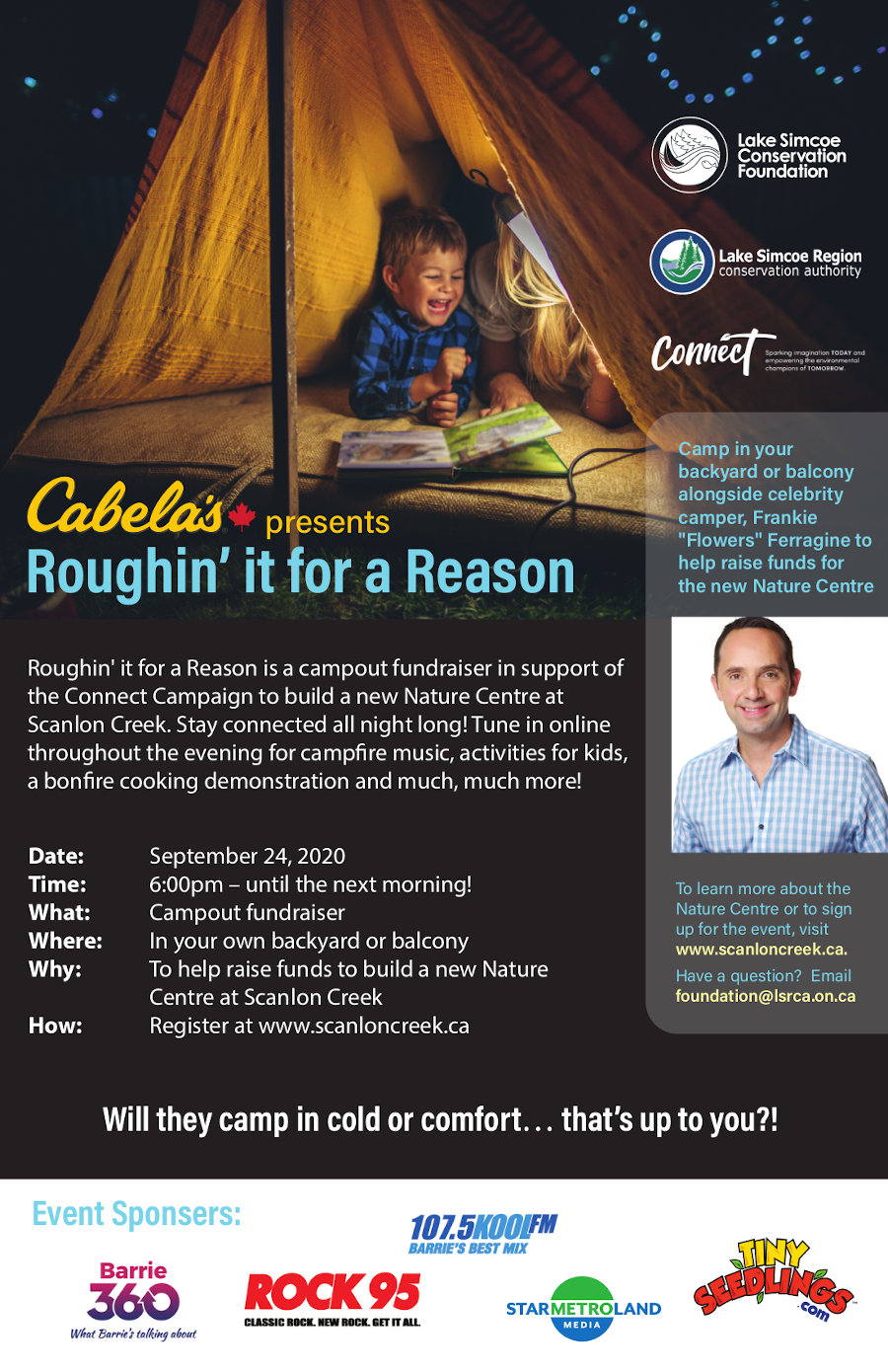 Camp out in your backyard to support new nature centre at Scanlon Creek
Tiny Seedlings would like to take a moment to bring this great fund raising event to your attention.
Roughin' it for a Reason is a fundraiser participants will camp out to raise awareness and funds for the new nature centre.
Roughin' it for a Reason started last year when staff of the Lake Simcoe Region Conservation Authority (LSRCA) camped out to raise money for the nature centre.
Due to Covid-19, this year the event will be virtual rather than at at Scanlon Creek, with participants camping out in their own backyards. The event will be hosted by Frankie "Flowers" Ferragine online while camping in his own backyard.
Anyone wishing to participate in Roughin' it for a Reason can participate on their own or with a team. People are also able to donate online if they want to support the cause, but don't want to camp.
Event Details
Date: September 24, 2020
Time: 6:00pm – the next morning!
What: Camping
Where: In your own backyard or balcony (or anywhere really!)
Why: To get back to nature and raise funds to build the new Nature Centre
Those wishing to register for Roughin' it for a Reason or to donate can visit here.
For more information on the new Nature Centre at Scanlon Creek visit www.scanloncreek.ca.