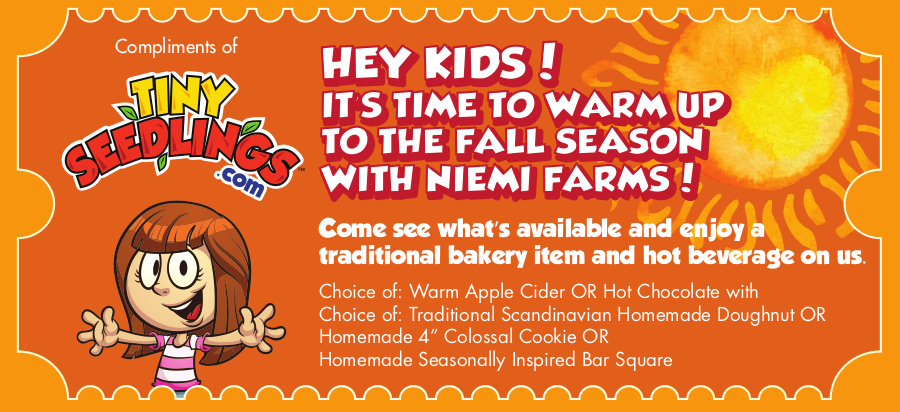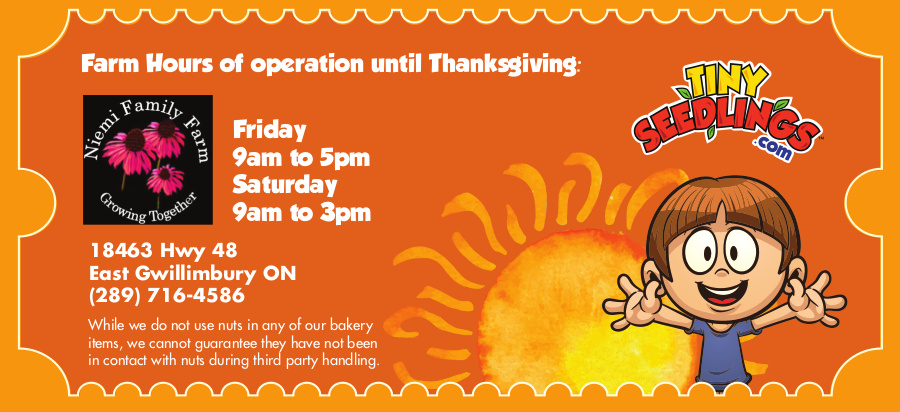 HEY KIDS!
IT'S TIME TO WARM UP TO THE FALL SEASON WITH NIEMI FARMS!
We held a contest for all parents to send in back to school selfies of their kids and we gave 100 Niemi Farms vouchers!
Come see what's available and enjoy a traditional bakery item and hot beverage on us.
Choice of: Warm Apple Cider OR Hot Chocolate with
Choice of: Traditional Scandinavian Homemade Doughnut OR
Homemade 4" Colossal Cookie OR
Homemade Seasonally Inspired Bar Square
Farm Hours of operation until Thanksgiving:
Friday 9am to 5pm
Saturday 9am to 3pm
18463 Hwy 48
East Gwillimbury ON
(289) 716-4586
While we do not use nuts in any of our bakery
items, we cannot guarantee they have not been
in contact with nuts during third party handling.