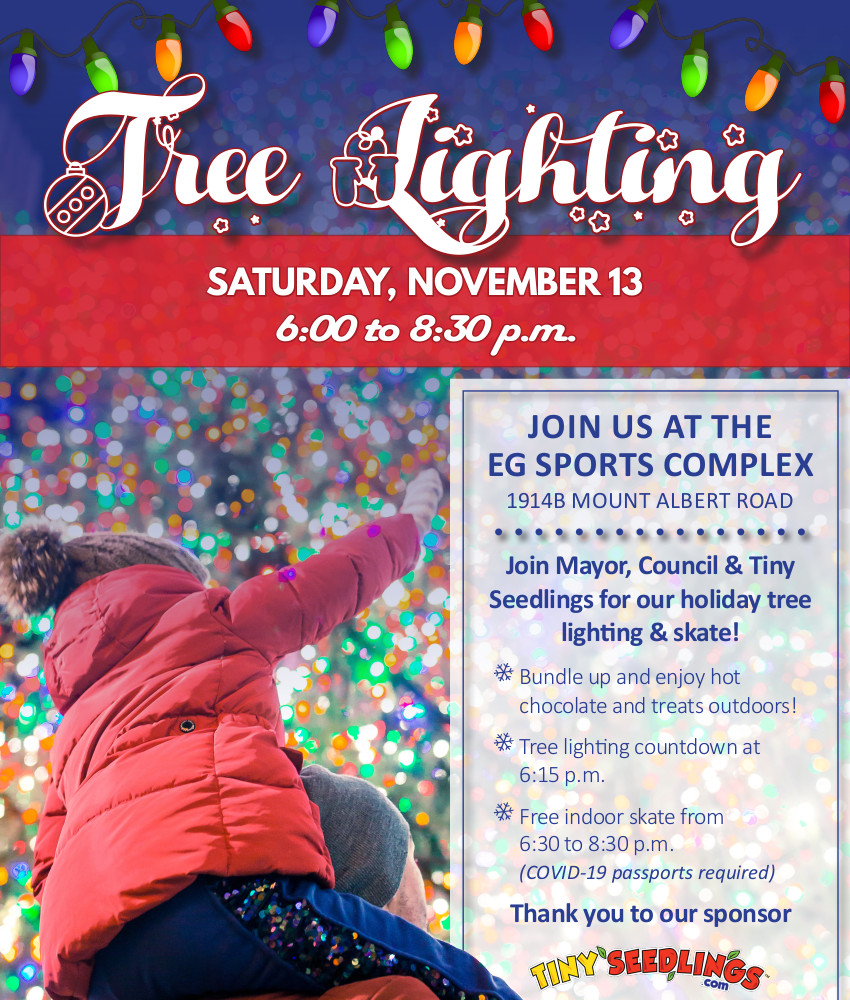 Town of East Gwillimbury Tree Lighting!
On November 13, 2021, join us in-person or virtually for a ceremonial tree lighting at 6pm with our friends.
We are hosting a FREE SKATE for families and please remember to bring required ID in accordance with provincial regulations for those 12 and up.
Our friend Jimmy from Mister Treats will keep your tummies warm with hot chocolate and treats too!
The tree lighting will also be live streamed on the Town's Facebook
@TownofEastGwillimbury
For more details, visit: