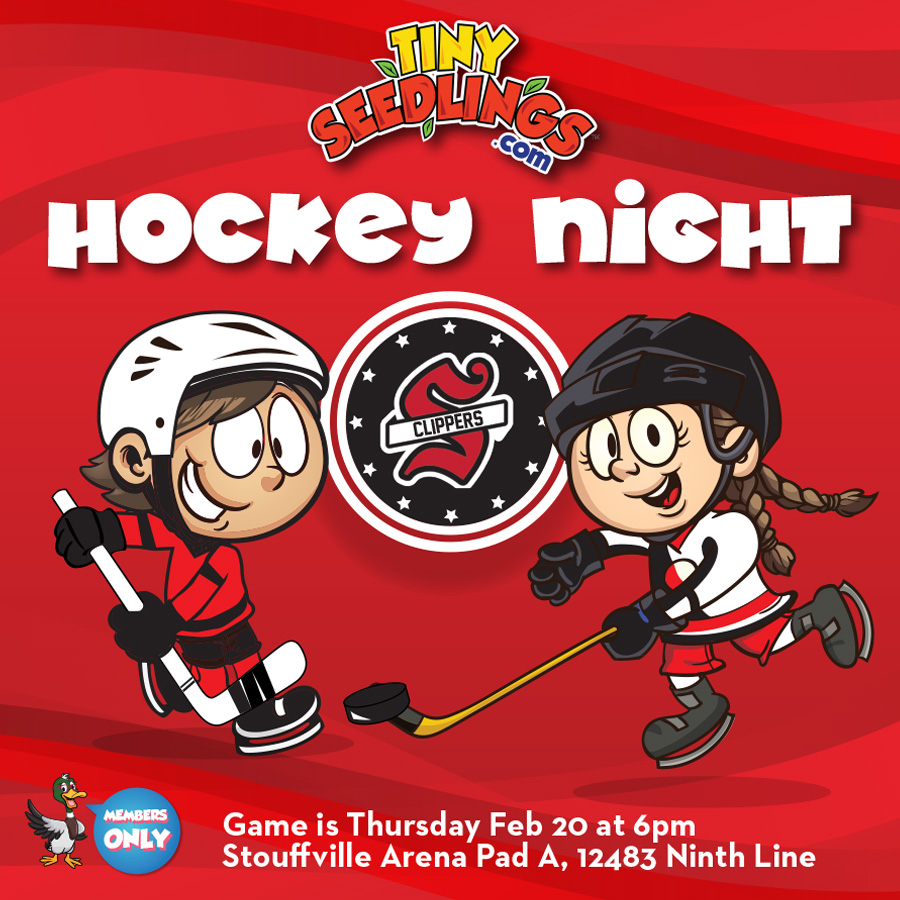 Tiny Seedlings Hockey Night!
Stouffville Arena Pad A, 12483 Ninth Line
Thursday, February 20th at 6pm
Another great family event from Tiny Seedlings!
In support of Clippers Minor Novice team!
All our members are invited to come at 5:15pm for the pennant creation on the night of the game for a chance at winning great prizes in our raffle draw.