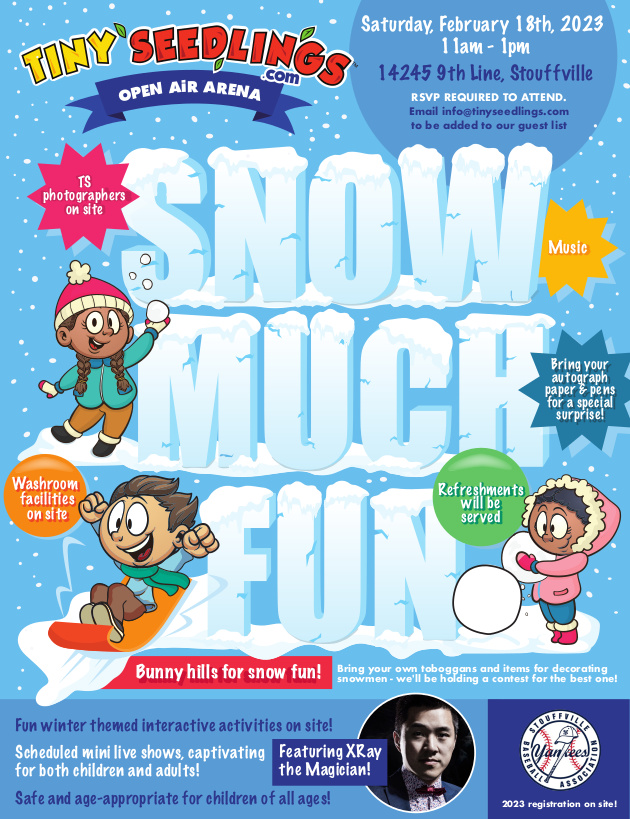 Snow Much Fun is back!
Bring your toboggans!
Bring some fun accessories for making a snowman!
Our TS photographers will be on-site capturing great fun had by all!
X Ray the magician will be live for entertainment, refreshments will be served and washroom facilities will be available.
Don't forget to RSVP to reserve a spot for you and your family!
Info@tinyseedlings.com
Saturday, February 18, 2023
11am-1pm
14245 Ninth Line at our OpenAirArena
We Had Snow Much Fun!
Thank you all for coming!